Nikki Miller
Nikki is a West Texas native and grew up in Spearman, a small farming community north of Amarillo. She is a Texas Tech alumna, completing both her Bachelor of Arts and Doctorate of Jurisprudence degrees at the university. During her undergraduate time at Tech, Nikki studied abroad in Spain and spent time traveling throughout Western Europe.
Nikki was admitted to the Texas College of Pro Bono during law school for her dedication in providing pro bono assistance to Texans in need. Additionally, Nikki interned at the office of House Representative Gilbert Peña where she reviewed bills and responded to constituent concerns and participated in Tech Law's Regional Externship Program where she interned for the in-house counsel of Interstate Batteries in Dallas.
Prior to joining Abbott, Clay & Bedoy, Nikki was a mediator at the Office of Dispute Resolution in Lubbock, where she mediated employment issues, DA referrals, family matters, juvenile infractions, and pre-plea agreements. At Abbott, Clay & Bedoy, she advocates on behalf of injured Texas workers in their effort to receive the medical care and income benefits that they deserve. Nikki is passionate about her clients' rights and will be a zealous advocate of yours. As a respected member of the legal community, you can trust her to keep your best interests at heart and treat you with the utmost professionalism.
Nikki is a member of the Texas State Bar and the Houston Young Lawyers Association. In her spare time, Nikki mentors pre-law and first-year law students and goes hiking in the Houston area.
Email: nikki@acb.law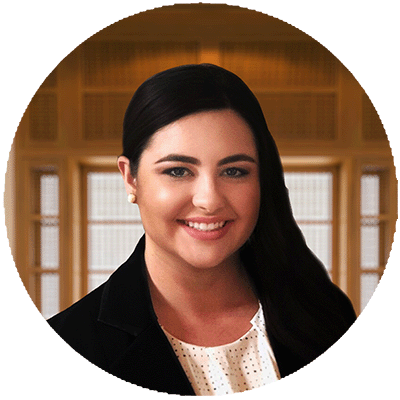 Nikki Miller recently scored a big win against a corrupt employer and the insurance company after denying workers' compensation benefits based on the employer's lies and intimidation of the injured employee. Nikki represented a client who hired our firm after suffering a severe hand injury on the job. The employer immediately pressured the injured worker to say he slammed his hand in a door at home, when in fact, his hand was crushed at work.
Our Address
12600 N. Featherwood Dr, Ste 200
Houston, Texas 77034
Phone & Fax
Main Office: 713-223-1234
Fax Number: 713-910-9010
Toll Free: 888-434-2667
Toll Free 888-434-COMP
Abbott, Clay & Bedoy attorneys are licensed only in the state of Texas unless otherwise indicated in the biographical section. Past performance is no guarantee of future results. We consider employment in another State only in association with co-counsel licensed in that State. References to laws are limited to federal and State of Texas law.