Joseph M. Bedoy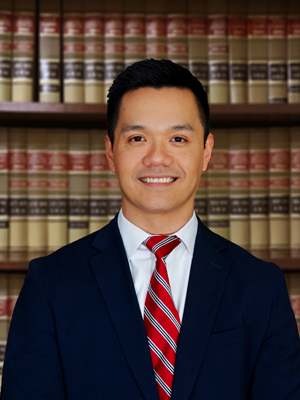 Born: Houston, Texas;
Admitted To: Texas State Bar, 2007
Education: University of Houston-Main Campus (Bachelor of Arts Cum Laude, English Literature, Minor in Marketing, May 2002)
Member: Texas Young Lawyers Association, Texas State Bar Workers' Compensation Section;
Introduction: A life-long Houston resident, Joseph Bedoy graduated with honors from The University of Houston in 2002, where he earned his Bachelor of Arts Degree in English Literature with a minor in Marketing. Afterwards, he attended the University of Houston Law Center, where he graduated in 2006.
Joseph's legal career began with the Ngo Law Firm in Houston. There, his practice focused on criminal defense, family law and personal injury cases. He stayed with the firm for more than 4 years.
In December 2011, Joseph joined the team at Abbott & Associates. Since that time, he has concentrated his practice on workers' compensation, personal injury, and other types of injury cases. As a natural leader, Joseph's extreme work ethic and innovative ideas have brought many positive changes to the way Abbott & Associates approaches client representation in a technical environment, leading to an overall increase in our clients' obtaining the medical care and income benefits that they deserve.
Joseph is a member of the Texas State Bar Workers' Compensation Section.
Email: Joseph@TheAbbottFirm.com