Austin, Texas – A recent federal workplace safety investigation uncovered more than a dozen safety violations at a Kyle, Texas vehicle parts manufacturer, Simwon NA Corp. The company was found to have ignored repeated concerns raised by workers and willingly exposed them to hazards related to unsafe machine operations, potential falls, and a lack of personal protective equipment.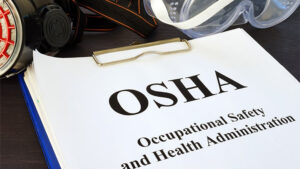 Simwon is a company in South Korea that makes parts for electric cars. They build doors for Tesla cars made at a big factory near Austin, Texas. OSHA says that Simwon has 120 employees working at their factory.
Elon Musk, Tesla CEO, moved the company's headquarters from California to a big factory near Austin last year and hired lots of suppliers to work there. The factory is really big and cost $1 billion to build. It's called the Gigafactory and it makes Model Y cars and is going to start making Cybertrucks next year.
Simwon signed a lease for a big factory in Kyle, Texas last year. It's about 22 miles from Austin and was supposed to have 400 workers and start making parts earlier this year. But now, Simwon is in trouble with the government because they broke lots of safety rules and didn't listen to their employees when they warned them about dangerous conditions.
An inspection by the U.S. Department of Labor's Occupational Safety and Health Administration (OSHA), which began in June 2022, identified one willful violation for failing to control hazardous energy to prevent sudden machine startups. OSHA also issued more than a dozen serious citations for the company's failure to follow required machine safety procedures; provide procedures for safe entry into permit required confined spaces; prevent workers' exposure to slips, trips, and fall hazards; provide workers with required safety equipment; and provide procedures for safe crane operations.
In light of these violations, OSHA has proposed a penalty of $298,338 for the company.
"OSHA found that – despite concerns voiced by its workers – Simwon NA Corp. ignored serious safety issues, putting its workers at risk," said OSHA Area Director Casey Perkins in Austin, Texas. "The company must act quickly to comply with federal safety standards before an employee suffers serious injury or worse."
Simwon NA Corp., a subsidiary of the Myung Shin Industries Co. Ltd. in South Korea, supplies doors for vehicles built at Tesla's Giga Texas factory in Austin. The company has 15 business days from receipt of its citations and penalties to comply, request an informal conference with OSHA's area director, or contest the findings before the independent Occupational Safety and Health Review Commission.
It's important to remember that employers have a responsibility to provide a safe and healthy work environment for their employees. Unfortunately, some employers neglect to correct dangerous conditions in the workplace, putting their employees at risk of injury. If you or someone you know has been hurt on the job, it's important to seek legal help. Our law firm is here to assist injured workers and ensure that they receive the compensation and support they deserve. Don't hesitate to contact us for more information.