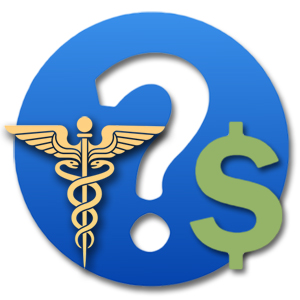 Workers' compensation makes it possible for a person who gets hurt or sick on-the-job to receive the medical care they need. Workers' compensation also provides disability income for someone who is injured or ill as a result of doing work tasks.  There are workers'  programs in every state, including Texas.
Unlike most locations throughout the country, workers' compensation in Texas is optional. This means employers do not have to participate. If an employer does choose to be a part of the workers' compensation system, then the employer cannot be sued and workers' compensation benefits are the sole source of compensation for an injured employee after a work injury unless a lawsuit can be filed against a non-employer.  This means if you get hurt, if your loved one dies doing work, or if you get sick due to your job, you need to understand the process of making a workers' compensation claim.  An experienced Texas work injury lawyer at Abbott, Clay & Bedoy, LLC can help you throughout your case, so call today to schedule a consultation and learn more.
How Does Workers' Compensation in Texas Work?
An employer who wishes to participate in workers' compensation in Texas will purchase workers' compensation insurance to cover employees. In the event that an employee suffers any illness, injury or death while on-the-job, then this insurance will provide benefits to the worker or his family.
The employee must notify the employer within 30 days of the time that an accident occurs causing injury, or within 30 days of the time a work injury or illness is diagnosed. The employer will notify the insurer and benefits should begin being paid to the injured worker. The benefits that are available should include:
Medical bill coverage
Disability income/ loss of wages
Death benefits and funeral costs if an employee is killed on-the-job
An employer's negligence is not relevant in determining if the employee should receive benefits under workers' compensation, unlike when a personal injury or wrongful death claim is made. Provided the employee can prove that his health issues occurred due to any work duties, then workers' compensation in Texas should provide benefits. This is true even after illnesses caused by toxic exposure at work, or when an employee develops a repetitive stress injury like carpal tunnel.
The employee who cannot work will have medical bills paid and can receive temporary income benefits (TIBS) for 105 weeks or until maximum medical improvement (MMI) is reached.  After MMI is reached, the employee will be given an impairment rating and will receive Impairment Income Benefits (IIBS). If the impairment rating is 15 percent or greater, the employee may also receive Supplemental Income Benefits (SIBS).
The benefits available through workers' compensation in Texas can be very significant and can keep you financially afloat after you get hurt. You need to ensure you get the full benefits that you deserve and that your employer or  carrier does  not try to deny a legitimate claim or otherwise unfairly restrict your access to workers' compensation.  Abbott, Clay & Bedoy, LLC attorneys are here to help. Call today to speak with a Texas workers compensation lawyer to learn more.
Need Answers?
Check out our Frequently Asked Questions