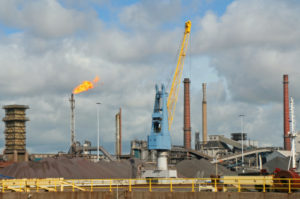 Alpha Mars, a Houston manufacturer was busted for defrauding the state of Texas in a wide workers' compensation fraud scheme that resulted in a $250,000 fine to Texas Mutual Insurance Company, a state-owned workers' comp insurance company.
The Texas Department of Insurance, Division of Workers' Compensation announced the fraud and penalty earlier this month, and said the fraud spanned a period of more than four years and was designed to save the company money in workers' comp premiums.
In a Travis County District Court, Alpha Mar's John Stergiou pleaded guilty to one count of fraud and was ordered to pay the fine and restitution among other punishments. Alpha Mar is a manufacturing company that makes custom parts for many different industrial and marine industries.
The fraud prosecution office of the Division of Workers' Compensation obtained the conviction, which operates out of the District Attorney's Office of Travis County.
According to court documents, John Stergion of Alpha Mar doctored the company's payroll for more than four years from 2008 to 2012 in order to fraudulently misrepresent the number of company employees subject to counting for workers' compensation purposes. Naturally, the lower-reported number of workers resulted in lower workers' compensation insurance premiums for the company. A Texas Department of Insurance spokesperson said the reduced premiums were based on the employer's reported payroll, past workers' comp losses and job classification codes, which, when combined, are used to calculate estimated future workers' compensation losses. TDI said that manipulating or misrepresenting any of these factors in an effor to secure lower rates is considered insurance fraud.
Debra Knight, the deputy of commissioner of Compliance and Investigations said, "When companies commit premium or payroll fraud, they can put their employee's coverage at risk. It gives dishonest companies a business advantage over ethical companies that are paying the full cost of their premiums."
Read more at https://www.claimsjournal.com/news/national/2019/01/24/288621.htm
Need Answers?
Check out our Frequently Asked Questions