Read What Our Clients Are Saying!

Time&TimeAgain
22:16 19 May 23
Incredibly impressed with this firm's work. My attorney, Nikki, and her assistant, Leslie, were amazing to work with. They're both very friendly, efficient and were helpful through the whole process.They are very professional, and pleasant to speak with. They keep you updated on the whole process, respond promptly, got everything taken care of for me, and I might add, in a timely manner. They took all the stress off of me having to deal with insurance company, my adjuster and other things.Would definitely request their services again, if need be.Would absolutely recommend their services for assistance when dealing with difficulties with workers comp. Don't waste your energy with OIEC.

Robert Eaves
16:27 17 May 23
I was at my last straw until I contacted Abbott & Associates. Mr. Joshpe Bedoe was assigned to my case. He worked tirelessly to get my the best results. I wouldn't hesitate to call on them again.Robert Eaves

Brian Metcalf
20:34 10 May 23
Abbot and Associates has been the best choice I could've made. They've been nothing but helpful, honest, and up front with me. Izaak has been fantastic, helping me understand what they are doing and why, and really just making me feel like their law firm really cares about their clients and getting them what they need.

Stephie H.
20:47 03 May 23
Honestly do not know how I would have made it out of my situation without Bill Abbott. Completely understanding and willing to elaborate on things I did not understand regarding my case and legal terms. Hoping I never have to be put on workers comp again lol but if I do, I will be more than honored to have Abbott & Associates represent me again!

Devona Lewis
14:02 21 Apr 23

Very informative and professional. Really explains the details of how the case is progressing and seems to have great understanding of the rules and law.

Marissa Way
16:34 31 Mar 23
Izaak Banda offers the best representation! He became a voice for me to be heard and to receive the treatment I needed. He's professional, timely, and detail-oriented! 10/10 would recommend

Bill Abbott took the time to walk through the process when i was injured. His attorney Izaak Banda took over and did a great job. He always answered my calls, texts, and email. Very professional law firm. Helped me get the right doctors through my process. Thanks for all the hard work and helping me out when i needed it the most. Amazing Team Thanks from the bottom of my heart Izaak Banda

Servando Lopez
16:57 03 Mar 23
ESTOY EN WORKER COM Y ASTA EL MOMENTO ME AN AYUDADO BASTANTE NADA COMPARADO CON LOS ABOGADOS ANTERIORES, BUENO EL ATERIOR PARECIA QUE YO ASIA TODAS LAS INVESTIGACIONES SOLO LE DABA LOS INFORMES A ELLOS Y NO SABIAN ATUDAR CUANDO TE ENCUENTRES EN ESTA SITUACIOIN MEJOR CONTACTA ESTAS PERSONAS SE RESUELVE MEJOR Y MAS ATENCION ALO QUE VERDAD IMPORTA

Michelle Perry
05:16 01 Mar 23
I'm so glad I chose this company for my workers comp claim. Mr Izzak was soo helpful throughout the whole process. He was always just a phone call or email away and he responded very quickly. During my hearing, he went to bat for me after they claimed I wasn't hit, he stated the minutes on the video that showed where I was hit. He was on it. I'm forever grateful. Thanks Abbott and Associates! U guys Rock!

Eric Azzoz
02:57 16 Feb 23

Maritza gomez
20:00 15 Feb 23

Gabby Harrell
18:28 11 Feb 23
I was injured back in 2020, Joseph Bedoy and Bill Abbott have been a true blessing. They have been fighting hard for me and my case. They have been polite, professional, and they truly care about you. I couldn't be happier with all they have done. If you need a lawyer and you're on the fence about hiring them, do it. They will get you everything you deserve plus more

Jared English
18:05 13 Jan 23
Customer service starts out great but after they get your Workers Comp checks coming in my attorney doesn't answer the phone nor answer emails in a timely manner. Bill Abbott himself is great on the other hand. He addressed my concerns immediately and called me back the next morning with answers even though it was a federal holiday. Owner / operator firms seem to care more in my opinion.

Steven S. (Justice)
22:02 12 Jan 23
Absolutely phenomenal Experience and outcome. Fyodor Clay and his staff handled my claim; starting day one with world-class customer service and attention to detail and my personal needs. Throughout the process Fyodor kept me informed of the process and helped me sure up a great medical team. Fyodor and his staff would help me take care of any problems I had with doctors, procedures, and the insurance company. Fyodor Clay and his staff is amazing and patient, they kept calm during my moments of frustration with my injury, pain, suffering and issues arising from the whole situation. I never had to wait long for them to contact me back or answer the phone, Fyodor would literally answer my phone calls and had no problem talking to me until I was satisfied. Fyodor Clay, Courtney Teague and Abbott & Associate's will have your back during what could possibly be the worst time of your life. I know because I needed them and they were there. Thank you all so much and my family thanks you as well for taking excellent care of their father and husband.

Sergio Martinez
19:18 15 Dec 22
Amazing Team. Joseph and Nikki were able to get the most out of my benefits of workers compensation. Got all my medical needs and procedures and were able to get the most on my weekly pay. If you ever need a workers compensation attorney, Abbott & Associates are the ones you need to hire. Don't settle for less.

Travis Jones
00:02 17 Nov 22
I was represented with excellence by Joseph. If anything I was nervous, but everything new is a learning experience. The truth will always set us free. Joseph is excellent for my case thank you very much for the hard work you do.

Albert L Gonzales
12:58 05 Nov 22
Bill Abbott has the most approachable legal advice in the business. I have never met a lawyer as honest, respectful, and has your best interest to do the fairest job for you. Very knowledgeable.

Jennifer Jones
05:48 21 Oct 22
Thank you so very much you have been the most amazing! And i couldn't have done it without you.. Thank you so much for believing in me and pulling so hard to get me what i deserved. If i ever come across someone that is in a situation like i was. I will definitely pass yall's name along. Thank you for always keeping informed on everything. And being so kind all the time.

Aubrey N Smith
01:00 10 Sep 22
I thought that retaining a law Firm would be like learning chinese math, fortunately i got it right on the first call. Yay ! The Abbott firm and Dominique Hawkins are the top of the pinnacle. The firm knows the law and the rights of their clients, any injustice will not be tolerated or is acceptable to this firm.Thank you Dominique Hawkins for all of your help and due diligence with my case. From this day forward , the world shall know Mr.Abbott and Dominique are the Law Firm most notable in Texas. We all have choices. Chinese math or the Abbott Law Firm ? = No brainer , Yay! 😊


Loyd Hickson
12:46 17 Aug 22
I have used Abbott and Associates now for the past 7 years on my workers comp. This law farm has gotten me everything possible on work comp. Never once have I ever missed a check. You need a good lawer for work comp I highly recommend Abbott &Associates. You will never get or find a better lawer. Will do everything possible and get you everything you got coming. Thinks Bill Abbott for all you have done for me.

Carolyn Dotson
18:46 22 Jul 22
I want to thank for responding to my review. I am recanting what I said earlier. They have been doing good. Just couldn't believe how we where being done. But if you use them give them a chance. They did do good so far.

M Rodgers 536
22:00 18 Jul 22
Ms. Dominique Hawkins did an amazing job with my difficult Workers Compensation Claim. Dominique was extremely professional, responsive and easy to communicate with throughout the entire process. I would highly recommend Ms. Dominique Hawkins as your Workers Compensation Attorney. Abbott & Associates are extremely lucky to have Ms. Dominique Hawkins on their team!

Joseph Bedoy was Excellent ,Very Professional, and Extensive in the Details. His Administrative Assistant Vanessa was very Professional and Precise in Communications with me.

Lance Thomas
21:16 23 Jun 22
Nikki was the best , she help me out so much , I do not know what I would have done with out her.

Jonathan Primeaux
04:15 22 Jun 22
Hands down !!! The best !! Took my case with hardly any time and the odds stacked against me and turned it to a blessing!!

Joel Moreno
22:38 15 Jun 22
Un trabajo fantástico y gracias a Jeannette Uribe de abbots and associates por su excelente representación.

Christopher
02:24 07 Jun 22
I'm a client of Abbott Law Firm (Dominique) and (Bill) very professional if you need to talk to them they will get right back with you ASAP they got my WC knee surgery approved because the Insurance Company (Liberty Mutual) was pushing not for me to get my surgery done thanks Abbott and Associates for everything I'm truly thankful.

Angie Velasquez
22:09 13 May 22
IF YOU HAVE BEEN INJURED ON THE JOB AND THE EMPLOYER OR INSURANCE COMPANY IS GIVING YOU A HARD TIME. THIS LAW FIRM CAN HELP! THEY HAVE BEEN IN BUSINESS FOR OVER 20 YEARS AND ARE EXPERTS WITH THESE TYPES OF CLAIMS. I HAVE HAD THE PLEASURE OF WORKING WITH THEM AND HAVE HAD GREAT OUTCOMES. GIVE THEM A CALL TO ENSURE YOU RECEIVE THE BEST HELP AVAILABLE WHICH YOU DESERVE.

Patrick Sitthirat
00:59 10 May 22
From my first phone call to this law office I was treated as a valuable person. My case was given to Mr. Clay who got on it right away. Knowing that my case is being handled by this law firm has made my life much easier as I deal with the pain from my injuries. Thank you Mr. Clay and your assistant Courtney. If you need help with your Workman's Comp claim, I highly recommend this firm.

Carson Watson
23:08 29 Apr 22

Jake Montgomery
17:42 28 Apr 22
Got injured in October of 21 and the company ghosted me. Reached out to see what my options were and was surprised at how mr Bedoy and his assistant took charge and kept me updated along the process. Very much appreciate their hardwork and timely work at that. Highly recommend abbot & associates.

Kandi Carruth
19:57 22 Apr 22
Made my 1st call to ask for help, I've been trying to get help for about 4mnths, on Worker's Comp ignored issues …(2 injury dates within 3wks, both proved not my fault!) going on 2yrs ago!I attempted & tried to explain i just moved from my home of 42yrs, not able to work my job position, onto friends property because house unlivable & having to sit in my car to call this 1st time!I wanted to make an appointment, but said has to be over phone.(What happened to good old days of hospitality? I'm vaccinated, I'll mask & wear gloves!")I have to accept those "rules" if not in person!But…"She kept interrupting me as I was trying to get out even a 1/4 of what I just wrote…. "Even as I broke down feeling "defeated yet again!"… it was ALL about"You can call back Monday with your pw in your car & we'll ask questions then!" (interrupting at least 3xs in under 5min phn call to tell me about calling Monday!)I couldn't even hear an "speck" of any compassion or "hate you've been trying almost 2yrs, to get 1 of 3 injuries (MOST damaging in lower lumbar) addressed!"Very insensitive, which I won't say her name, as not trying to get someone that seems uncaring, on my 1st call.Hate to hear how 2nd call would go.I've been terrified to call someone & ask for help, as didn't want my employer to be in trouble!I attempt to convey my situation, to a very "uncaring tone/manner".(Again, not able to convey this from her cutting me off)My "ptsd" has hightened tremendously, since 2020… when this mess began for help.I need someone who actually wants to help my situation.I didn't mean to intrude on her time….I don't even KNOW how to "go over" in a car with my "3inches of pw", I've tried hard to keep records of.My apologies for bothering this Attorney's office.I probably won't make this mistake again….even MORE stressful asking for help!Blessings,(she may be having a rough day herself)

David Dunning
01:20 20 Apr 22
Clay and Bill (aka The Texas Screwdriver) took the time to communicate with me in a professional, courteous, and informative manner. They both were thoroughly attentive and transparent throughout the entire process. Abbott and Associates has truly been a blessing and God sent. I am very confident that Abbot and Associates will go above and beyond the call of duty to make sure their clients are top priority.

Zach Weaver
02:19 13 Apr 22
Joseph Bedoy at A&A was my attorney through my workers' comp case, and he was thoroughly attentive, transparent, and professional throughout the entire process. I was the passenger in a car that got T-boned at high speeds while on the way to a sales call, and had very extensive and severe injuries as a result. I had never dealt with workers' comp before and, to say it was a sickeningly twisted and nightmarish process would be an understatement, until I finally made the decision to hire Joseph to help me through it.Immediately, Joseph and his team took on every ounce of responsibility dealing with the criminally deceptive and manipulative major insurance corporation that was handling my case. I only had to know where to be, when to be there, and what to say. It took over a year of mind-numbing litigation and convoluted legal quarreling to resolve my case, and I hardly had to lift a finger with Joseph and his team in my corner. Even to this day with my case resolved and behind us, Joseph takes the time to communicate with me in a professional, courteous, and informative manner.If you're on the fence, take it from someone who always wants to take the world on by myself: just make the call. This is a fight that you WILL NOT win alone, and I couldn't think of a better team to have your back than Joseph and the team at A&A.

Kennard Lemons
13:59 08 Apr 22
Awesome Law Firm ! Very Professional and responsive group of attorneys . Mr. Clay who is one of the Attorneys at the firm is the Best Attorney that I have ever encountered in my 53 years on this earth. I am So thankful that he was assigned to my case . Mr. Clay was so very well prepared to present my case before the Judge , That once he started presenting our opening statement, I realized that this young man was here to seek justice for me and that losing was not an option for him . I was So impressed by his knowledge of the laws and how he presented or shall I say , How he injected a particular law into my case anytime that my employer's attorney would bring up different events. Mr. Clay helped me prepare for my hearing by telling me to just be truthful and to the point, And do not drag your answers on and on and just relax . Mr. Clay is the Real Deal and he seems to not get intimidated by other lawyers or the Judge. Thanks Very Much to you Mr. Clay and the Bill Abbott Firm for representing me in my workmen compensation case . Thanks Again 👍

Mr.Abbott works fast very professional and knowledgeable lawyer.

brandon romero
16:33 17 Mar 22

Kiomarys Ramirez
18:12 28 Feb 22
Soy Alfred Lorenzo gracias a Dios concegui los mejores abogados Dios bendiga al Licenciado Joseph badoy gracias por toda su ayuda Dios lo bendiga grandemente.

Bigg Jae100
23:48 02 Feb 22
Not gone lie. Abbott & associates has been a blessing and a God send. The experience was awkward at first but I am very confident that the service the they provide has given me more than anywhere else. I am also confident. Abbott associates has the ability to help anybody as they have helped me !!!

Adriana Suarez
01:45 21 Jan 22

Marcelo Cuenca
23:49 12 Jan 22

Jessie Alexander
15:22 05 Jan 22
was the best choose i could have made to choose Mr. Clay at Abbott & Associates

Joe Vitak II
16:06 23 Dec 21
Very professional. Explains very well. Always answers quickly, even on Sunday, when I just had a passing question. Polite and nice.

Quian Jones
18:56 22 Dec 21

Michael Schamus
07:24 21 Dec 21
Definitely saved me from being rolled over by work comp insurance, great people and always responds back with any inquiries within hours.

Maribel Gerardo
19:17 20 Dec 21

josé molina
16:09 20 Dec 21
Es una excelente oficina de asistencia legal con respecto a la asistencia a los accidentes laborales, me han brindado el mejor apoyo que he necesitado. En mi caso la aseguranza me bloqueo mi caso y necesite la asistencia como a 6 meses despues de mi accidente.Si te accidentas busca esta firma que te ayudaran.Hoy puedo decir gracias Licenciado Bedoy. Espero que Dios todopoderoso lo bendiga, y lo guarde. El me ha apoyado y fuimos a corte y ganamos el caso, su asistencia me ha brindado el soporte que tanto he necesitado.Gracias Sr. Bedoy y Abbot & Associates Workers Compensation.

Ana Castillo
12:23 20 Dec 21

David Olivares
17:34 18 Dec 21
They have been very helpful with my case. I appreciate it.

Wow is one if many words I can say about Abbott and Associates... Joseph Bedoy really went above and beyond what I expected I was in a dead end situation and didn't see a way out, by me having lymphedema among other issues that came with it not only didn't they win my case but Joseph Bedoy won my case in court thanks again words can't explain Thanks for everything.

Roxanne Williams
21:16 17 Dec 21
I started using this law firm when I had a serious work injury. My attorney Joseph Bedoy was very knowledgeable and when workman's comp wouldn't approve treatments I contacted Mr. Bedoy and everything was taken care of. He has been a blessing throughout my situation. I would recommend this law firm especially if your dealing workman's comp.

Annetta Jones
21:02 17 Dec 21
My attorney is Joseph BEDOY @ ABBOTT CLAY & REED law firm. I am so pleased with my attorney! I can't begin to explain how much my mind and spirit has been put at ease!!! My attorney has helped me so much,!!!! A year ago I didn't know what to do after I injured myself at work, and I didn't seek the advice of an attorney...BIG MISTAKE! I wish I had called my attorney sooner than I did, Mr. Joseph Bedoy got right on my case and it wasn't long before he found the first mistake of my worker's comp check! When everyone else said there's nothing else could be done, attorney Joseph Bedoy got me an appointment to see a state appointed doctor, and although he did in fact explain to me the difficulties of getting a knee replacement approved through worker's comp, he didn't give up fighting for it and as of now I have an appointment for my knee replacement surgery! I can't say that you will get the same results because everyone situation is different! But what I can say is I AM SO THANKFUL FOR THEIR DEDICATION AND HARD WORK! AND I WOULD RECOMMEND THIS LAW FIRM TO ANYONE AND EVERYONE! Thank you!

Darvin A Badger Sr
06:18 17 Dec 21
I had the pleasure of being a client with Abbott &Associates concerning a work related injury that the employer refused to acknowledge. The law from accepted my case and rapidly developed a worker's compensation claim which entitled me to receive monetary compensation. Mr. Joseph Bedoy and his team did a wonderful job. We communicate via email but he responded to every email and concern I had. I find NO fault in the Abbott law firm and his team of attorney. We may never get what we believe our case is worth but for as workmen compensation knowledge I believe they are the best, remember most attorneys doesn't like accepting WC cases.Thank you

DeeDee Patterson
02:35 15 Dec 21
My experience with Nikki Miller and Associates was and still is amazing! Words cannot express the gratitude felt with the services provided to me in my time of need. I felt that Nikki has gone over and beyond to handle my case and all the details involved. She didn't loose her spunk no matter how the case may have dragged out. Thank you so much to you and your team! This review is from my mother Betty B

amanda ortiz
13:32 29 Nov 21
Very eager to help very friendly

Mosi' AHDI Fachoun
23:44 17 Jun 21
Abbott and Associates team have talent and expertise for your case. for your expertise and talents. You guys didn't have too but this team of lawyers went above and beyond. Y'all took me on as a client after me hearing many many no's from other firms. Yall were truly a blessing in time of real need.I really want to show how much I appreciate you both for going above and beyond the call of duty to assist me. These words cannot really express my gratitude. Mr. Abbott and Mr. Clay thank you for all that you do.Thank you too Ms. Courtney!😉

renee Browning
01:53 07 May 21
Always just a phone call away, always responsive un answering questions. Very concerned and considerate of your feelings and situation. Always doing their best.Thank you Mr. Lewis you're the best.

Stewart Gaddy
19:27 05 May 21
Nikki was very professional helping me with my case. Everything was handled very quickly. I felt at ease and very confident that Everything was being taken care of. I highly recommend her if you ever in need of help.

Trevor Palmer
16:42 29 Apr 21
The Law firm is great, They have been there for me at all times,any questions I had they answered, My Lawyer Fyodor Clay took great care of me,He always showed up at hearings and court,He fought hard for me,This is the Law firm that I would recommend 2 anybody that dont wanna stress themselves out!! Abbot and Associate is the best!!

Ashley Byrd
18:45 30 Mar 21

Michael LaStrapes
00:09 30 Mar 21

tina young
03:31 27 Mar 21
I cannot say enough great things about Nikki Boyd my attorney, and Mr Bill Abbott and any of the staff that worked with her and me and never left me wondering or worried about anything that had to do with my case. She is truly my hero.Without Nikki, fighting and working so hard for me, I would have never known had badly I had been deliberately lied to, cheated, and left to fend for myself.I am so very blessed to have had her on my side and she has done so for nearly 2 years now.She found out so much that had been forged, hidden, and outright cheated out of that I wouldn't have ever known.From my wages, amenities and more that had been stripped from me, not only by my ex employer, but the workers Comp company as well and exposed their deceit and forced them to take care of their responsibility not only to me but also to the mounting thousands of dollars in medical bills the company was intentionally not paying to my doctors, clinics, therapy, She put them on their heels and saved me from being taken advantage of from the very day she took my case. She made my healing process so much more bearableShe always made sure no matter what questions i had, bug or small, if I sent an email, she repitiese, if I called, she answered or returned the call.Even in lapses of legal activity between resolutions of things, she still would check in on me personally and ask foe actual reports from my dr appointments etcEven those are a lot of words, it still cannot portray the blessing it has been for me, to have Nikki Boyd, Bill Abbott, and the best law firm of Abbott and Associates have my back.I can never thank Nikki enough!

Karen Pynes
19:07 10 Mar 21

Jesus Segura
18:05 22 Feb 21

Sergio Garcia
23:02 12 Feb 21

DAVID WALLACE
01:03 09 Dec 20
Working with Saman at Abbott And Associates has made my life much easier knowing that she communicates on a professional level and handles business with expertise so that the transactions flow smoothly and the communication is minimal. Highly recommend this law firm.

Christopher Hollins
17:25 04 Dec 20
Saman Prejee has been very helpful patient and very professional. I feel very safe and comfortable she is the best

I AM that I AM
16:06 14 Oct 20
My name is Tim G. (I am that I am), and I highly recommend Abbott & Associates, particularly Mr. Bill Abbott. Unequivocally, Mr. Abbott is a skilled, capable, attorney that will advocate on your behalf in a manner that gets results. With his expert knowledge in Workers Compensation he will tell you the facts base on governing laws and procedures. Without overhype and let you know where you stand base on his knowledge and vast experience. He will under promise but over deliver base on where your indiviual case within governing laws. I can tell you from personal experience of his representation of over two years. That you will not be disappointed in his representation. Nor do you have to worry about Mr. Abbott responding to your inquiries. His manner of professional conduct, and ethics is beyound reproach. In my opinion base on facts and personal experience, you will not find a better Advocate. If you want a true professional to fight for your Workers Compensation rights. Then you want Mr. Bill Abbott. Abbott & Associates is the right choice. For me his firm was not only the right choice but the only choice!

savannah billiot
11:58 13 Oct 20

Kyky swiger
20:03 12 Oct 20
Great caring did best they could . I'm no better off yet but, sure there great. They went out of there way try help me find solutions and get me connected to the right people for my needs


Patrael Young
18:53 06 Oct 20

I cannot say enough about how happy I am that I was referred to Abbott and Assiciates. Nikki Boyd and her associates have gone over and above to satisfy my workmans comp claim.I have never been thru anything like this . But Nikki has been with me all the way. Thank You Thank You Abbott and Associates for all you have done I could not have been represented any better by any one else. Blessings to Nikki Boyd and her Associates .

Kathy Grounds
22:15 03 Oct 20
I hired Abbott and Associates when Worker's Comp Insurance started to deny my husbands claims. They have been wonderful to help answer questions and walk us thru the Workers Comp law. When I have a problem I let them know and within a day or two the problem is solved. When he had to go to court they made sure his problems were presented in a careful thought out manor and were able to rebut any and all issues the opposing counsel had. I would recommend Abbot and Associates to anyone that is having problems.

Cleveland English
00:32 03 Oct 20

Cynthia Berlanga
17:51 01 Oct 20
Outstanding, dedicated and Professional Law Firm. My experience with Attorney Nikky Boyd was excellent. As well with her assistant. I was always informed on time in every detail pertaining my case. Thank you so much, and 100% recommended.

Gilbert Cordova
16:57 01 Oct 20
Very professional and helpful

Derrick Henderson
15:38 01 Oct 20
Nikki Boyd has done a great job helping me with my case,, I give her 5 stars,, she's been absolutely amazing....

Marco Ramirez
15:28 01 Oct 20
Very professional, caring, highly recommended.

Denise Dudley
14:33 01 Oct 20

Dana Bittikoffer
20:23 26 Aug 20

Mike Crawford
22:55 15 May 20
Abbott & Associates made me feel that my injuries and case circumstances were their first priority. They represented my concerns about receiving appropriate care and insurance benefits from start to finish. The attorneys working my case, Joe Bedoy and Corey Collins, were accessible and kept me informed the entire time. They, along with Bill Abbott and the entire staff get an A+ in my book. Thank you!

Luther Adams
21:37 07 Feb 20

Marlon King
01:49 27 Oct 19

Michael Pistorio
23:09 11 Sep 19

James Hernandez
00:52 08 Sep 19

Steven Desmond
15:20 12 Jul 19
Wanted to share my experience with this law firm. If you get hurt ,or injured on the job like I did CALL THEM.I have a bad back injury,but thank God I was able to have this firm represent me.From the beginning until now Bill,and,Steven make sure ,and get everthing you have comming to you .I would recommen This firm to anyone with a work place injury .They have done a awsome job for me and contend on doing .Thanks Steve Desmond

Armando Ortega Jr
21:07 23 May 19
THANK YOU BILL FOR YOUR ASSISTANCE AND FOR FINISHING ON GOOD TERMS, LEARNED ALOT, HAVE A BLESSES ONE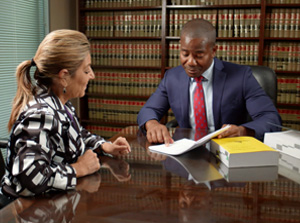 Whether working in the office or on the road attending hearings and trials for their clients, the attorneys at Abbott & Associates are committed to providing the best legal service possible.
The statements below were written by injured Texas workers who have received our help. These testimonials are gathered from web review sites like Google, Yelp, Avvo, Yahoo, and others.
The recommendations were written voluntarily by our satisfied clients to let other injured workers know that when it comes to giving experienced legal help, answers, and representation, the workers' comp lawyers at Abbott & Associates, LLC have what it takes. CALL 888-434-COMP.
Very good experience from start to finish. My attorney handled my case and he was very professional thru and thru. Its been over six months since my case ended and although late I wanted to mention the great experience I had with this firm. They kept in touch with me the entire time I never had to wonder why was going on with my case, I wish there were more attorneys like him. Thanks a Million.
Joseph Bedoy of Abbott Law Firm has been a tremendous help in a time of need from start to finish. He is very attentive an goes beyond for his clients.I would highly recommend Mr.Bedoy and Mr. Abbott to any one struggling for help with workercomp issues.They will fight for you to the end.
From day one hiring my lawyer was a great move on my part. Without him my employer would have had their way. He made sure I received all the proper care, communication and understanding. He never gave me any doubt of his representation of my case. To top it all off, to be contacted by Mr. Bill Abbott about a possible wage shortage was very impressive. With over 300 fellow co-workers, we are always passing on good information. I am recommending Joseph Bedoy and the whole Abbott & Associates firm. My personal experience was "outstanding". Thank you for not letting me down.
I couldn't have asked for a better lawyer. Very professional and understanding. We prayed together, fought together, and won the case. No need to find another lawyer. When the time comes Joseph is on my team now!
I worked with Mr. Abbott when I needed a workers compensation attorney a few years ago. Overall I had a good experience with the firm and the attorneys at the firm. Although I hope nobody ever has to experience what I went through with my employer, hiring Mr. Abbott is a good step in the right direction.
Fyodor Clay is a great attorney to work with. He helped me with my workers compensation case and allowed me to focus on my life while he took care of my case. Overall dealing with him was very easy and I would recommend him to anyone who needs help with a workers compensation claim.
My employer used every dirty trick in the book to avoid paying my claim. I was forced to hire Bill Abbott's firm. My attorney really showed his metal at trial against my employer and the insurance company. My employer and their insurance company were required to pay for my medical care, back pay, and income benefits.
Our Address
12600 N. Featherwood Dr, Ste 200
Houston, Texas 77034
Phone & Fax
Main Office: 713-223-1234
Fax Number: 713-910-9010
Toll Free: 888-434-2667
Toll Free 888-434-COMP
Abbott & Associates attorneys are licensed only in the state of Texas unless otherwise indicated in the biographical section. Past performance is no guarantee of future results. We consider employment in another State only in association with co-counsel licensed in that State. References to laws are limited to federal and State of Texas law.