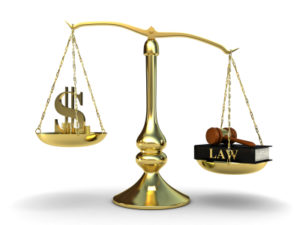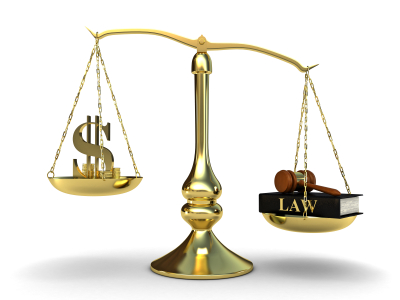 In the state of Texas, you will receive
Temporary Income Benefits
(TIBs) if you have lost wages after a work injury or illness. You can receive TIBS for up to 105 weeks after you get hurt or sick, and your income will be based on your salary during the 13 weeks prior to the time when you were injured or made ill. However, you will receive TIBs only until a doctor determines that you have reached your
Maximum Medical Improvement
(MMI) and assigns you an Impairment Rating.
Reaching your Maximum Medical Improvement (MMI) basically means that your illness or injury has improved and further significant improvement of your work-related illness or injury is not expected.
Often, after a doctor decides that an injured worker has reached MMI, the doctor will conduct a special physical examination to determine whether the employee still has residual impairment because of the work injury or illness.
After being assessed as having reached MMI, and given an Impairment Rating (IR), your income replacement benefits (TIBs) will come to an end and you will be paid for your impairment. Unfortunately, in many cases, the Impairment Rating that you receive is not actually reflective of your true medical condition. This can happen because many doctors are often focused on protecting the insurance company rather than on your health.
You need to be proactive and protect yourself. Often this means getting help from a Texas Workers' Compensation lawyer. Abbott and Associates has helped many clients to successfully challenge an Impairment Rating after a Texas work injury. Call today to schedule a free review of your case and learn whether we can help you.

Getting an MMI Rating after a Texas Work Injury
If, after 104 weeks from the time you become eligible for Temporary Income Benefits, you still have not reached your Maximum Medical Improvement, then you will, by law, be deemed to have reached MMI and you will be given an Impairment Rating at that time The impairment rating refers to the percentage of limitation of physical ability, strength and range of motion as a result of a workplace injury or illness.
Of course, you may also be given an Impairment Rating after a Texas work injury before 104 weeks has elapsed if it is determined that your medical condition will not significantly improve. As explained, your doctor will decide when you have reached Maximum Medical Improvement and whether you have suffered permanent impairment as a result of your on-the-job injury .
Once you are given an Impairment Rating, your Temporary Income Benefits (TIBS) will stop and your Impairment Income Benefits (IIBs) will start. The maximum pay rate is less for IIBS than for TIBS and your benefits may be lower as a result. This means that when you get your Impairment Rating after a Texas work injury, the amount of money you receive will usually be reduced.
Low Impairment Ratings
Often, your Impairment Rating after a Texas work injury is too low, and not a true reflection of your permanent impairment. If you get an Impairment Rating of 15 percent or greater, then you become eligible for long-term income replacement benefits called Supplemental Income Benefits (SIBS). SIBS are very similar to unemployment benefits, to the extent that as long as you make a good faith effort to find a job that will accommodate your physical limitations, then you may receive additional income benefits to offset your lower wages, if your lower wages are the result of your work injury. Unfortunately, a great many doctors will give patients an MMI rating of 14 percent or lower in order to avoid triggering this extra obligation for the insurer.
You can challenge the Impairment Rating, but you need to understand the specific legal process for doing so. Abbott and Associates, L.L.C. will guide you through and fight to ensure you get the right Impairment Rating based on your actual medical condition. Call today to learn more about how we can help you.
Need Answers?
Check out our Frequently Asked Questions
Our Address
12600 N. Featherwood Dr, Ste 200
Houston, Texas 77034
Phone & Fax
Main Office: 713-223-1234
Fax Number: 713-910-9010
Toll Free: 888-434-2667
Toll Free 888-434-COMP
Abbott & Associates attorneys are licensed only in the state of Texas unless otherwise indicated in the biographical section. Past performance is no guarantee of future results. We consider employment in another State only in association with co-counsel licensed in that State. References to laws are limited to federal and State of Texas law.