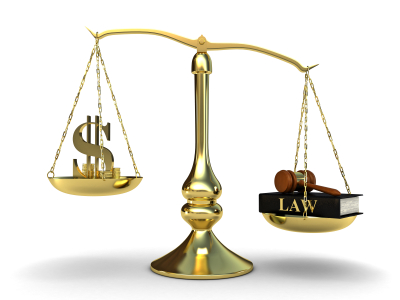 In Texas, employers may purchase workers' compensation insurance that will provide benefits in the event that an employee suffers a work-related injury or illness. If an employer has purchased workers' compensation insurance for you, you may not sue your employer after an injury happens and your family may not sue after a workplace death. You will, however, be able to get work injury benefits regardless of whether anyone was negligent since an employer's carelessness is not a factor in whether you are eligible for workers' compensation.
If you are not covered by workers' compensation, then you may file a lawsuit against an employer if you are injured or made ill as a result of the employer's negligence. Regardless of your workers' compensation status, it is also possible to sue after a work injury or death in Texas provided that your claim is brought against a third party whose negligence caused or contributed to the injuries. An experienced Texas workers' compensation lawyer at Abbott and Associates, L.L.C. can provide assistance with both making a workers' comp claim and with filing a civil lawsuit to obtain compensation.
When Can You Sue After a Work Injury or Death in Texas?
Those who are covered by workers' compensation do not need to prove negligence in order to get benefits and are barred from suing their employer. However, an injured worker may be able to file a lawsuit against the person or other company that caused the injury. If you wish to sue after a work injury or death in Texas, then you must be able to prove that the defendant you are filing a claim against should be held legally liable to you. This means demonstrating that:
The defendant owed you a legal obligation or had a legal duty to you.
The defendant failed to fulfill the obligation or breached the duty.
The defendant's failures were a direct cause of harm to you.
You suffered actual harm for which you can be compensated.
You can sue an employer if you were not covered by workers' compensation and you can demonstrate your employer's negligence, carelessness or wrongdoing was the direct cause of your getting hurt on the job.
There are also other non-employers you may sue after a work injury or death in Texas. This could include project managers; architects; engineers; or those who manufacture equipment you use at work. If you were in a motor vehicle collision while on-the-job, this could also include the driver who was responsible for causing the crash to occur.
Filing a lawsuit may make it possible to recover broader compensation than you can get in a work injury claim. For example, when you sue after a work injury or death of a loved-one in Texas, you may be eligible to receive compensation for lost companionship of the person you loved.
The specifics of who to sue, and how to sue, will vary depending upon the circumstances. You should consult with an experienced Texas work injury lawyer at Abbott and Associates, L.L.C. Our attorneys can help you to both make a workers' compensation claim and to file a personal injury or wrongful death civil lawsuit so you can maximize the compensation you receive.
Need Answers?
Check out our Frequently Asked Questions