Janette Uribe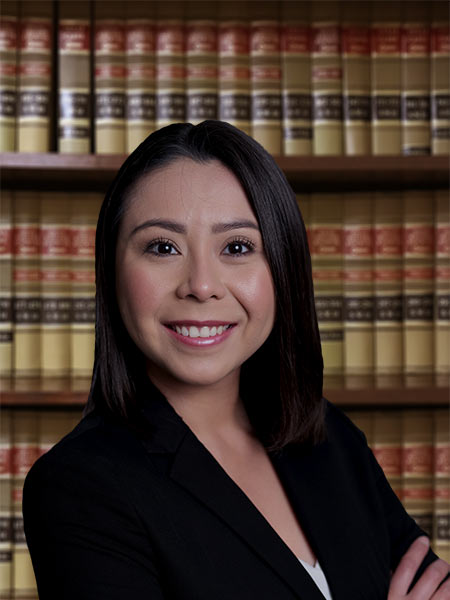 Janette grew up in the Rio Grande Valley city of Brownsville, Texas. She left her home in Brownville to attend Sam Houston State University in Huntsville, Texas where she earned a Bachelor of Arts in Political Science and a double minor in General Business Administration and Spanish. While attending Sam Houston State, Janette held several internships. She interned for the City of Huntsville's Main Street Program, the Wynne Home Arts Center, and the Brownsville Public Utilities Board. Janette was also a tour guide for the university. Additionally, Janette studied abroad in Spain where she took classes in Spanish art and literature.
Prior to attending law school Janette worked at Southwestern Energy and later at NextEra Energy Resources as a lease records analyst. As a lease records analyst, Janette reviewed and managed the administration of oil and gas leases and contracts.
Janette left her career in oil and gas to attend Texas Southern University, Thurgood Marshall School of Law where she earned her Doctor of Jurisprudence in May of 2021. At Thurgood Marshall School of Law, Janette was president of the Oil & Gas Law Society and Association of International Petroleum Negotiators.
While in law school, Janette held a clerkship with the Texas Attorney General's Office in the Consumer Protection Division where she assisted with litigation concerning the protection of Texas residents from unfair business practices. Additionally, Janette worked as a student attorney for the Wills, Probate, and Guardianship Clinic at Thurgood Marshall School of Law where she represented and advised clients with their legal matters.
Janette is licensed to practice law in Texas. She is a member of the Hispanic Bar Association of Houston. She enjoys running and has completed multiple half-marathons.
Email: Janette@TheAbbottFirm.com
Our Address
12600 N. Featherwood Dr, Ste 200
Houston, Texas 77034
Phone & Fax
Main Office: 713-223-1234
Fax Number: 713-910-9010
Toll Free: 888-434-2667
Toll Free 888-434-COMP
Abbott & Associates attorneys are licensed only in the state of Texas unless otherwise indicated in the biographical section. Past performance is no guarantee of future results. We consider employment in another State only in association with co-counsel licensed in that State. References to laws are limited to federal and State of Texas law.